ABOUT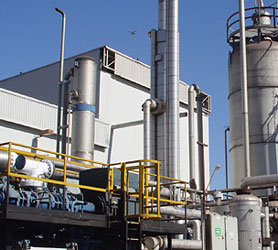 Essar Electricals is a professional electrical contracting company, has executed several E.H.V and M.V/ L.V installations for a wide spectrum of industries. We are "A" grade electrical license holder (EA 2396) issued by the Electrical Licensing Board of the Government of Tamilnadu.
Essar Electricals provides onsite commissioning and acceptance testing of new installations and apparatus; or maintenance, troubleshooting, repair, and electrical testing of existing systems. Additionally, we provide professional electrical power engineering services to ensure the reliable, safe operation of your electrical systems. Our onsite services are available on both a scheduled and emergency basis.
Essar Electricals was established in 2001 as a company based at Chennai being headed by our chief executive Mr. G.Ravi Krishnan. More than 27 years of excellent performance. He has managed to pread our corporate wings into various fields like turnkey electrical contracting projects, manufacturing of low tension switchgear panels, energy saving system, maintenance of total plant electrical systems etc.,
We Focus On

SERVICE -
Best quality service on time every time.
STABILITY -
Unmatched Electrical products and Machines.
SUPPORT -
Best in class support.
Our Registration Details
Electrical Contractor's License : EA : 2396
Sales Tax Registrations : TIN No. : - 33411464469
C.S.T. No. : 873008 dt. 03.06.2008
PAN Registration : AHWPR1150 M
Service tax Registration : AHWPR1150M SD001
E S I C Registrations : 51000897310001001
EPF NO : TNAMB0098166000
Workmen Compensation Act : Valid Registrations against this.
Bank Solvency : For Appropriate value
Vision & Mission
VISION
Essar Electricals. aims to be a prominent global player and a national leader in the field of Power Transmission and Distribution, promoting the cause of energy saving through constant innovation and customization of products and introduction of value added solutions for its honored customers. It is getting set to become a one stop shop for Power and Distribution Transformers, scaling newer heights in technology, setting quality benchmarks for all its products and services, and ensuring satisfaction to all its stakeholders.
MISSION
To operate its business with the highest level of Integrity, Responsibility and Accountability, and to continue to build on the trust & confidence of stakeholders that the Organization has earned over the years.