CABLE FAULT LOCATION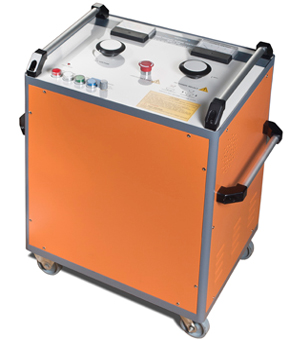 Under Ground Cable Fault Location & Testing of HT / LT Cables
The rising demand for electrical energy increases the importance and priorities of uninterrupted services to customers. Thus, faults in power distribution networks have to be quickly detected, located and repaired. Essar Electricals offers 24 x 7 timely service for underground cables of up to 33 KV working voltage all over India from its nearest located branch. Our wide range of quality products including Underground cable fault location, Hi Pot Testing, Cable route tracing , power cable fault locator, and pipe & cable detector accomplishes the needs of all kinds of industries.
Our state of art, full featured electric cable fault location system tests, pre-locates, and pin-points the precise position of the cable fault within minimum time especially in a long distance range through the powerful Arc reflection method used for pre-location of high resistance faults. Low resistance faults can be located with only the TDR and without having to use high voltage methods.
We have got excellence in power cable testing, electrical cable testing, high voltage testing of cables, and to detectLT cable fault, underground cable fault location, underground cable faults, cable fault testing, and cable fault finding. Burning is resorted to only in extreme circumstances. 1000 joules of surge energy provide the necessary power for accurately pin pointing cable faults with the acoustic method. HV Test is conducted on cable to cross check the health of cable. With our timeless services, and supreme quality buried cable detector, underground cable fault locator or detector, we have listed our name in the most trusted and renowned suppliers of such services in India.
We Focus On

SERVICE -
Best quality service on time every time.
STABILITY -
Unmatched Electrical products and Machines.
SUPPORT -
Best in class support.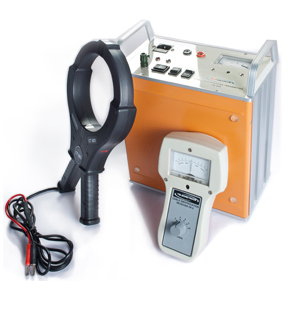 Cable Identification
Surge Wave Receiver SLE90 is a highly sensitive equipment to exactly locate the fault point in a short time. It can be used on low, medium and high voltage power networks effectively.The success of locating exact fault point on the underground cable depends on the search carried out on the lay of the cable. This calls for an indication to guide the operator to walk precisely on the cable route. The magnetic channel in dual LCD display indicates the strength of magnetic field on the ground surface. This helps the operator to reach the fault point in a short time. The acoustic sound is available at the fault point only.
The ambient noise picked up by the ground microphone gives problem during pin-pointing the cable fault was avoid using mute operation.
Surge wave receiver offers the facility to opening the acoustic window for a short time at the arrival of magnetic signal and displays both magnetic and acoustic signal levels on dual LCD display. This offers noise free- operation and the fault is pin-pointed in short time.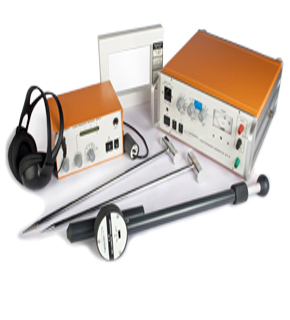 Cable Route Tracing
We locate and trace underground power cables as well other types of buried telecommunication utilities unambiguously. We also provide information regarding portable depth at which it is buried.
Our Underground cable locator receiver detects 3 active signals (sent by the transmitter) and 2 passive 50/60Hz and radio signals (radiated by utility networks).